National Championships
USCAA Nationals Photos & Results
2002 USCAA Nationals
USCAA Nationals, Sacramento, July 20-21, 2002
---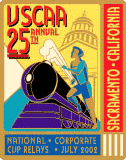 ---
Congratulations to the entire Sacramento Team - You did us very proud!!! We racked up a total of 2 gold, 1 silver and 6 bronze medals amounting to a raw score of 193 points and an adjusted score of 171 points for THIRD PLACE in DIVISION 1A!!! Medaling in 9 events represented our strongest year in several years.

Distance Relay - Fiona Cressy, Andy Homoly, Mark Malander, Jason Brown, Ryan Birkenfield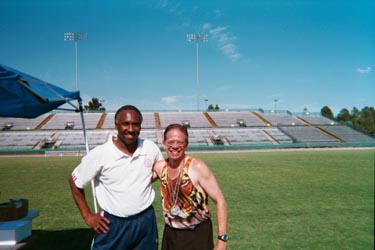 Bob Botto and Fred Newhouse, 2002 VIP Host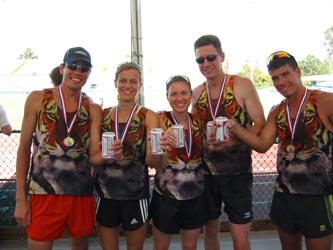 This Bud's for you!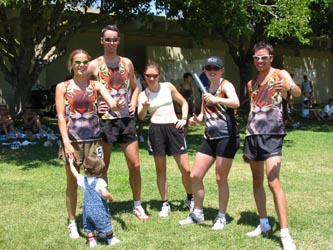 Crazy Kids!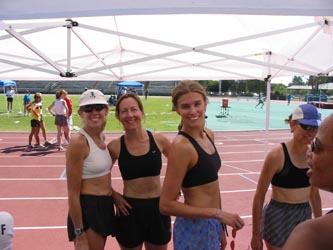 Les "Girlfriends"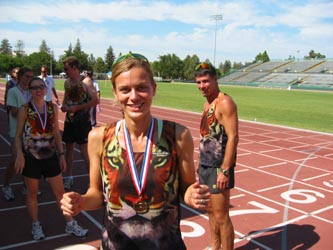 Golden Ashley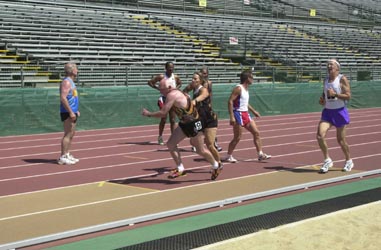 Masters' Relay - Bronze effort - Jovette to Bill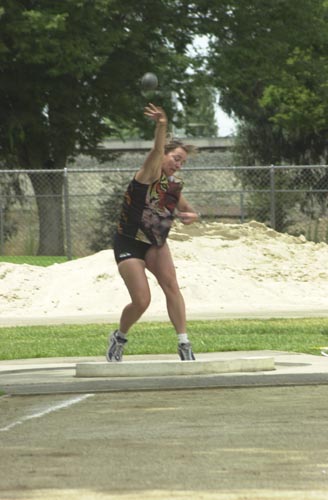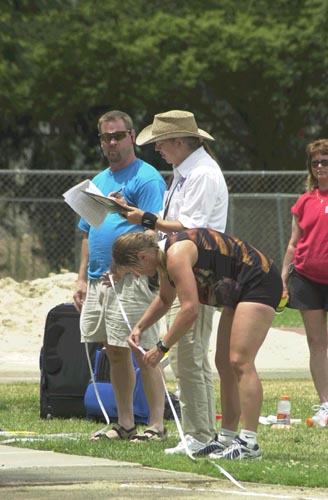 Jovette's record throw - Hum, what is that in meter?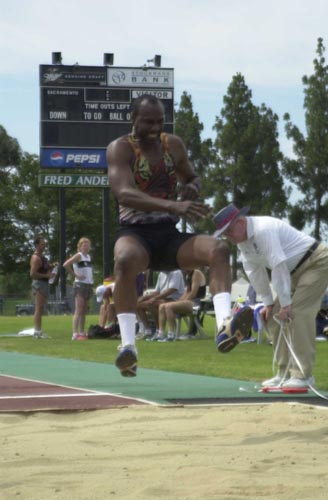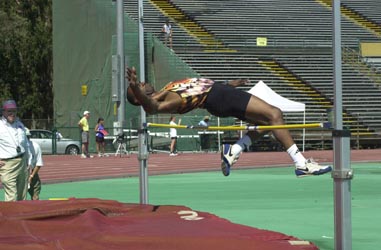 Ken Thomas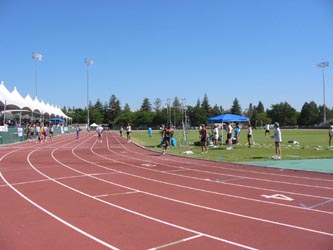 Naynesh Patel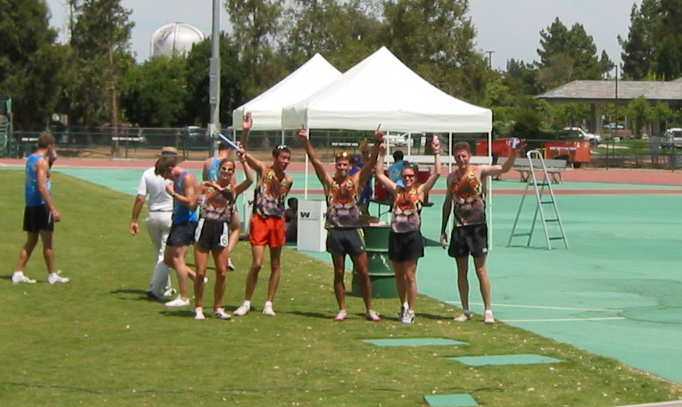 Pyramid Relay - Gold - Tracy Jones, Jason Brown, Ryan Birkenfield, Andy Homoly, Ashley Dejongue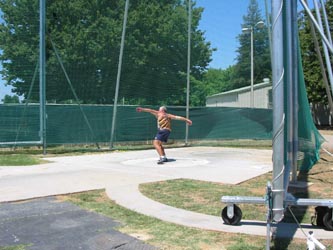 Gene Thacker



Women's 5K - Christine Keshen, Amy Ruf, Heide Meirs, Ashley Dejongue, Michelle Jones


Les Michelles - Michelle Jones and Michelle Mohyla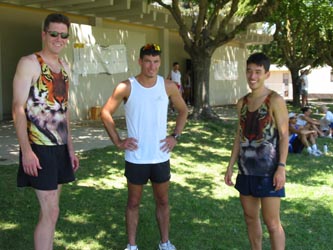 Young Pups - Andy Homoly, Ryan Birkenfield, Jason Brown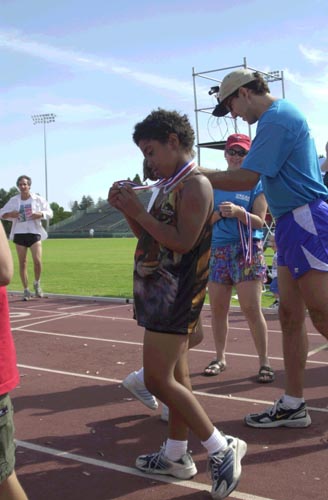 Tiger Simon-Daniel Jolicoeur - Corporate Kids Race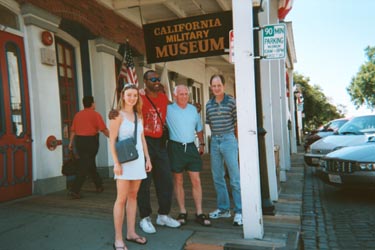 Tourists
About Us
ExxonMobil employees, contractor and annuitant athletes, from all over the world, train throughout the year for the opportunity to participate in a national competition. We compete before a stadium full of corporate representative and spectators one or two weekends each year. Our team now has about 100 athletes.
Address
Ken Thomas
Chemical Plant Laboratory Department
3600 Park Street
Baytown, Tx 77521
Company mail: CORP-PSL-lab
ken.w.thomas@exxonmobil.com
P:
281-834-5492
C:
713-269-7437