National Championships
USCAA Nationals Photos & Results
2000 USCAA Nationals
USCAA Nationals, Renton, August 05-06, 2000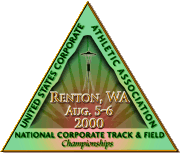 ---
The weather in Renton, Washington, was beautiful and perfect for the meet. The mornings were cool and overcast, perfect setting for the road racers. Then nothing but blue sky for the track events.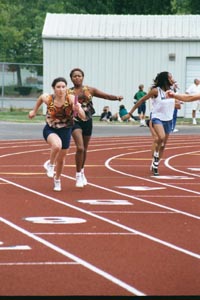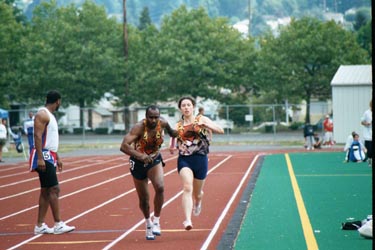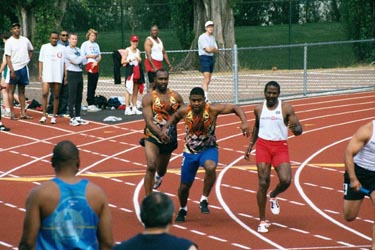 The 4x100m Team - Eunice Mahoney, Suzanne Orr, Ken Thomas, Ben Fields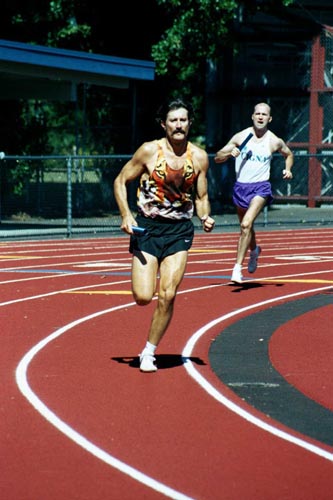 Mickey Vann 5k, 10k, 1600m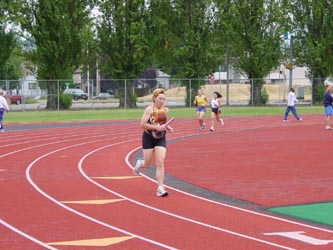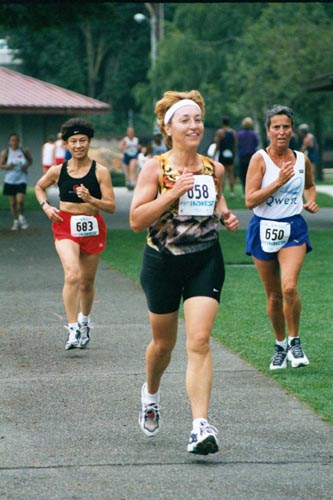 Brigitte Laki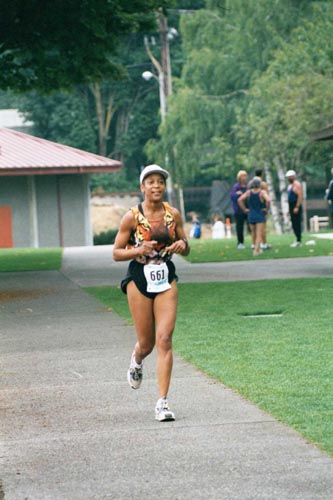 Sharon McNeill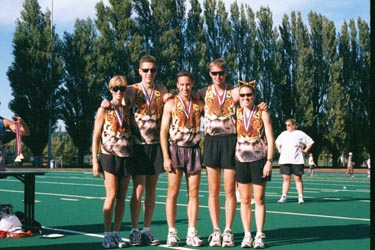 Pyramid Relay - Michelle Mohyla, Andy Homoly, Brett Kirk, Kevin Olson, Tracy Jones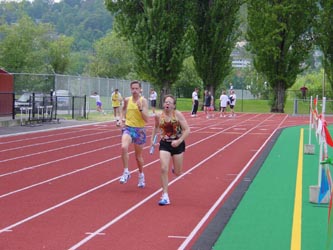 Bob Botto in the 400m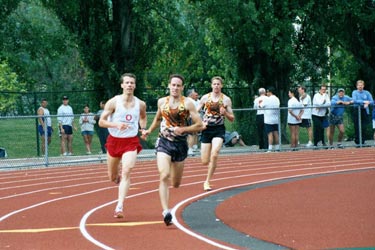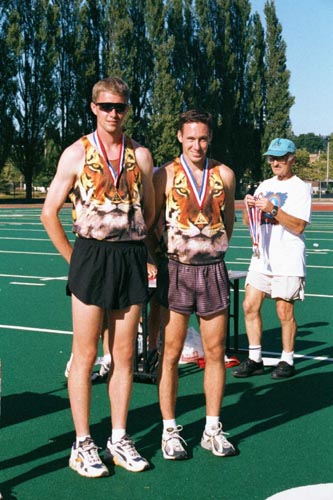 Brett Kirk and Kevin Olson - The Gold Milers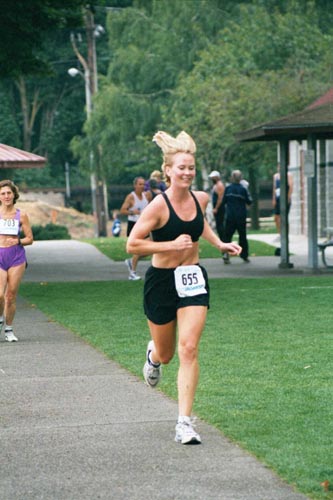 Carol Abromeit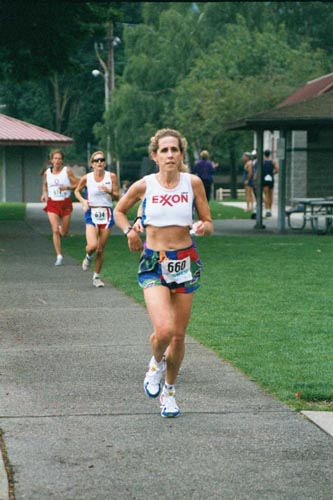 Heide Meirs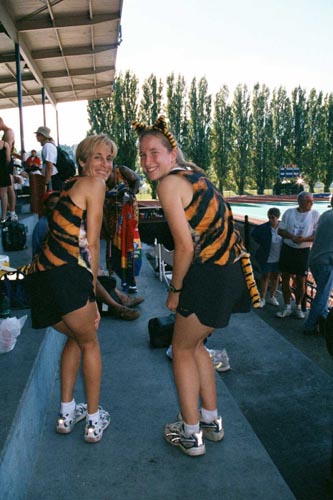 Chrissy Woodward and Michelle Mohyla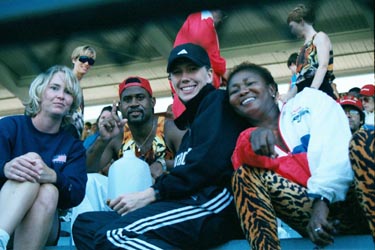 Stand Point of View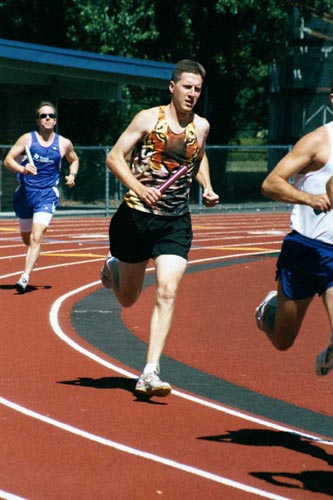 Andy Homoly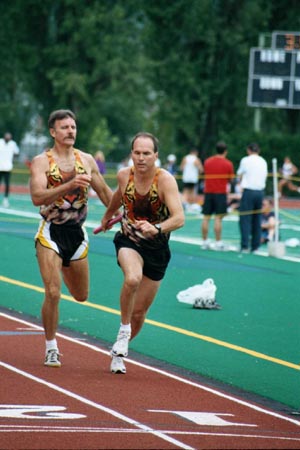 Mike Miller to Jim Lattner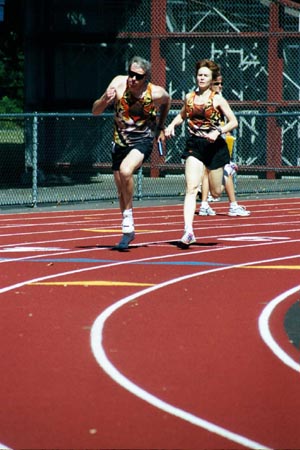 Nina Springer to Ray Floyd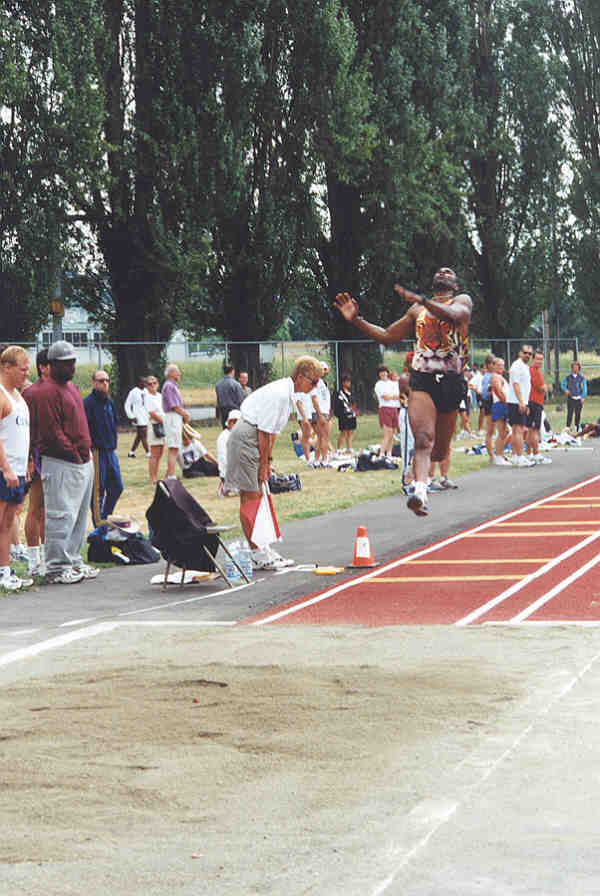 Ken Thomas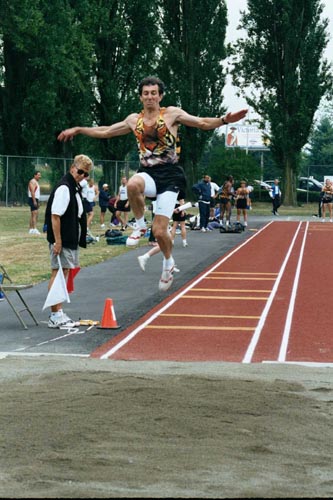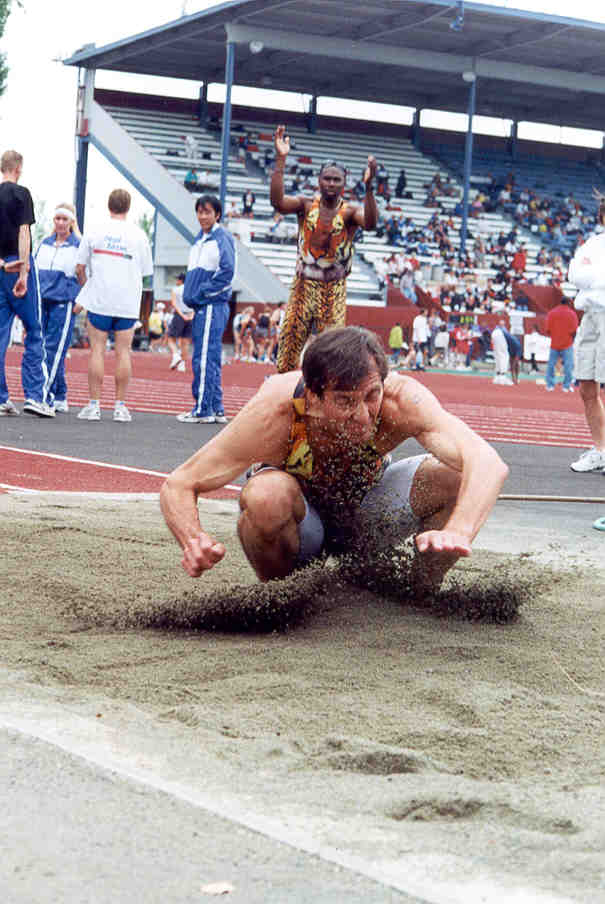 What goes up...comes down - Larry Volmer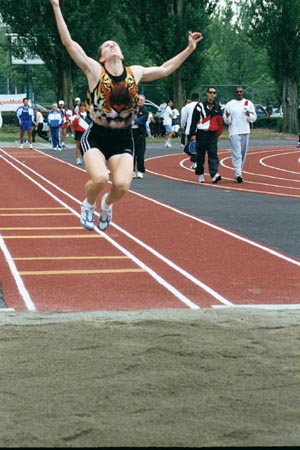 Shelly Roth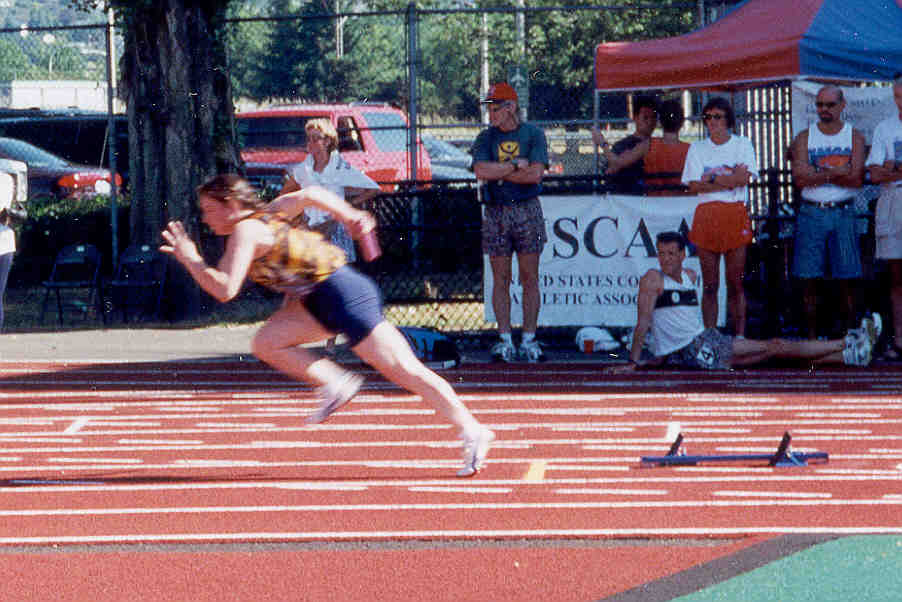 Suzanne Orr 100m, 200m - Great Start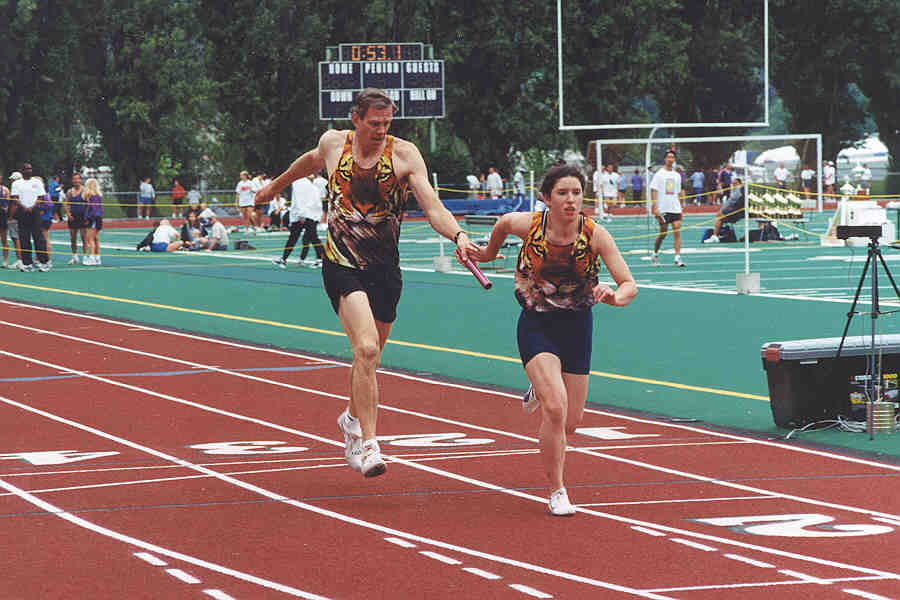 Ray Floyd to Suzanne Orr
About Us
ExxonMobil employees, contractor and annuitant athletes, from all over the world, train throughout the year for the opportunity to participate in a national competition. We compete before a stadium full of corporate representative and spectators one or two weekends each year. Our team now has about 100 athletes.
Address
Ken Thomas
Chemical Plant Laboratory Department
3600 Park Street
Baytown, Tx 77521
Company mail: CORP-PSL-lab
ken.w.thomas@exxonmobil.com
P:
281-834-5492
C:
713-269-7437