National Championships
USCAA Nationals Photos & Results
1998 USCAA Nationals
USCAA Nationals, Santa Barbara, July 1998
---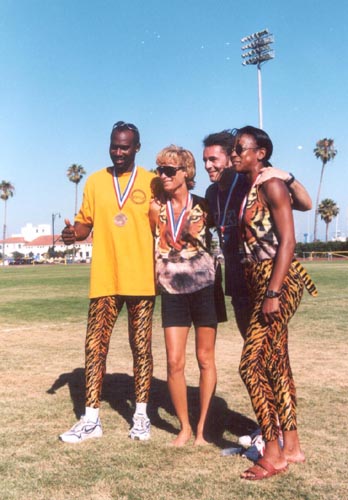 4X100 Team Ken Thomas, Michelle Mohyla, Mark Avis and Sharon McNeill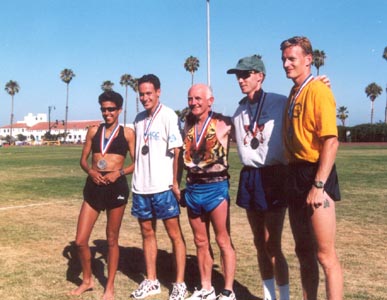 Distance Relay Team, Zara Hyde, Brett Kirk, Bill Beardsmore, Bruce Milner and Jay Johnston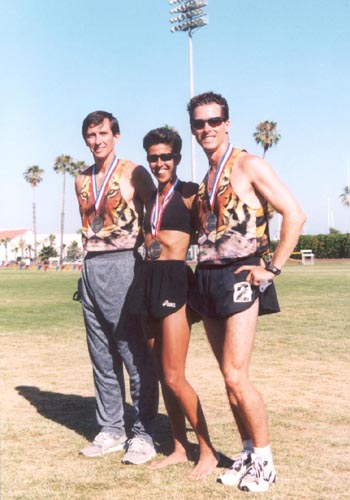 Executive Relay Team Larry Vollmer, Zara Hyde and Nick Caduc (plus Tom Boone)



Ken Thomas and Chrissy Woodward Dougherty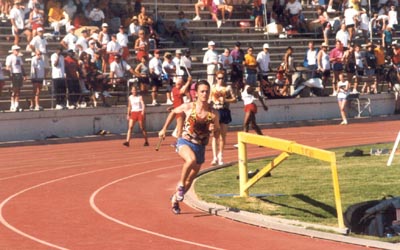 The incomparable Mark Avis!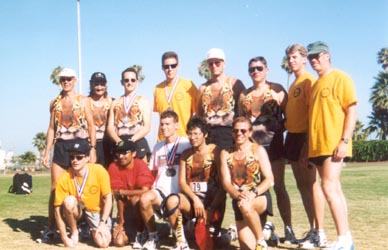 Road Racing Team 1998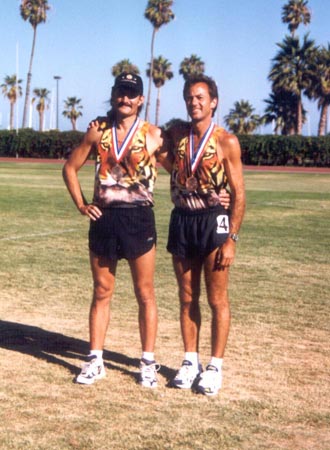 Masters 1500m Team, Robert Radnoti and Micky Vann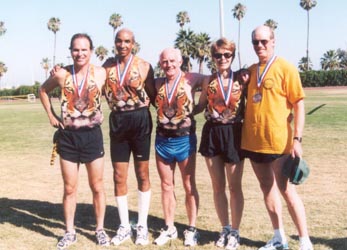 Masters Relay Team, Jim Lattner, Billy Smith, Zara Hyde, Bill Beardsmore, Nina Springer, Doug Bird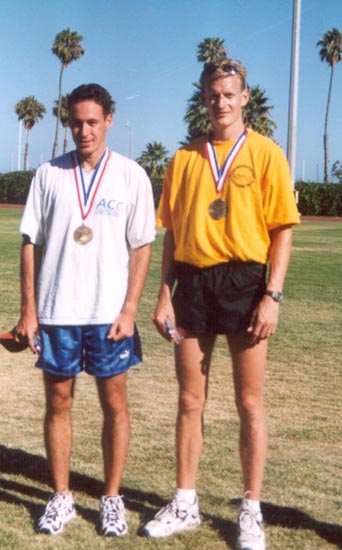 Gold Medal Milers Brett Kirk and Jay Johnston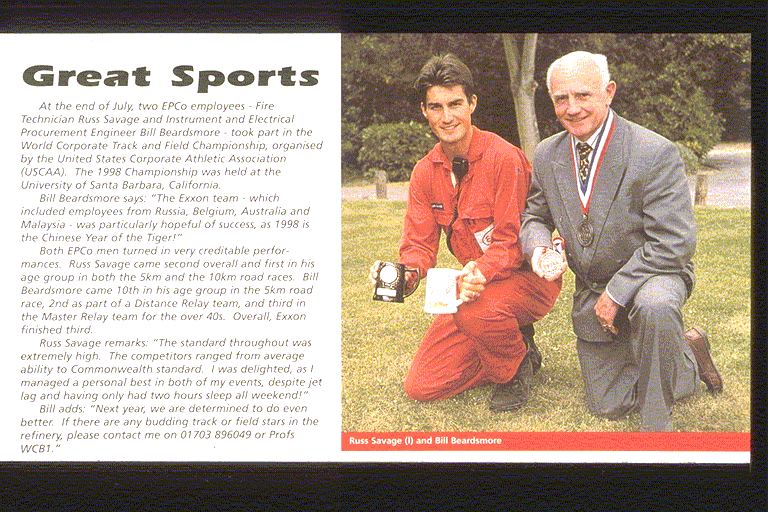 Bill and Russ article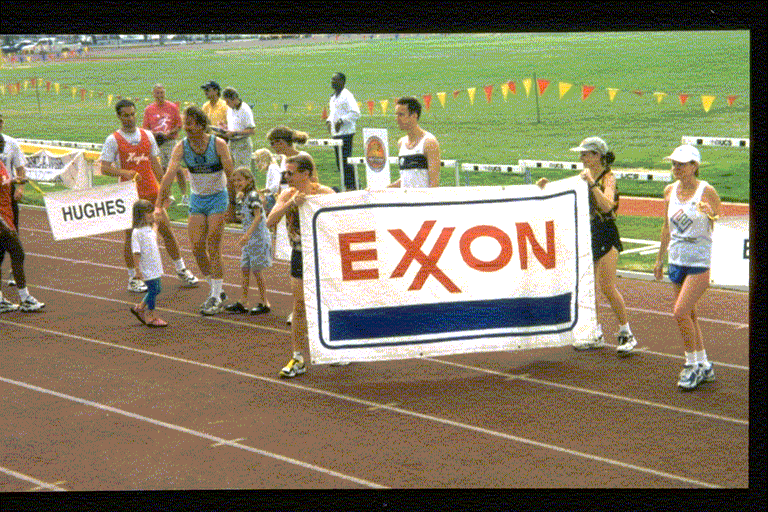 Bob and Elaine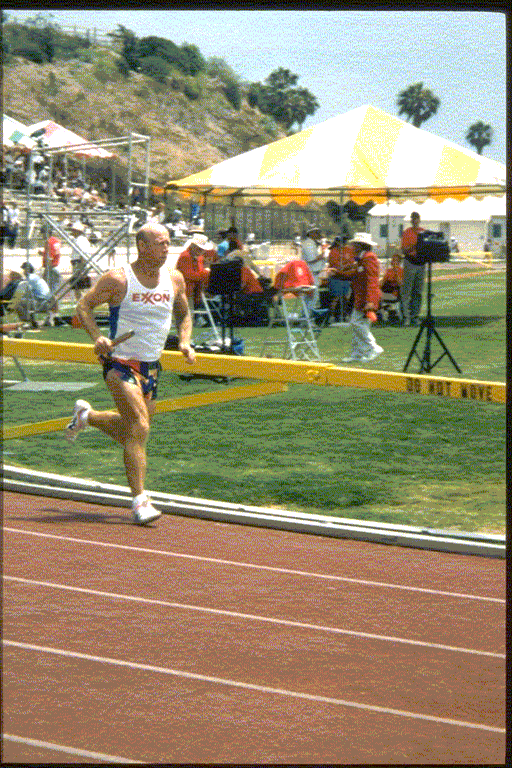 Bill Wutke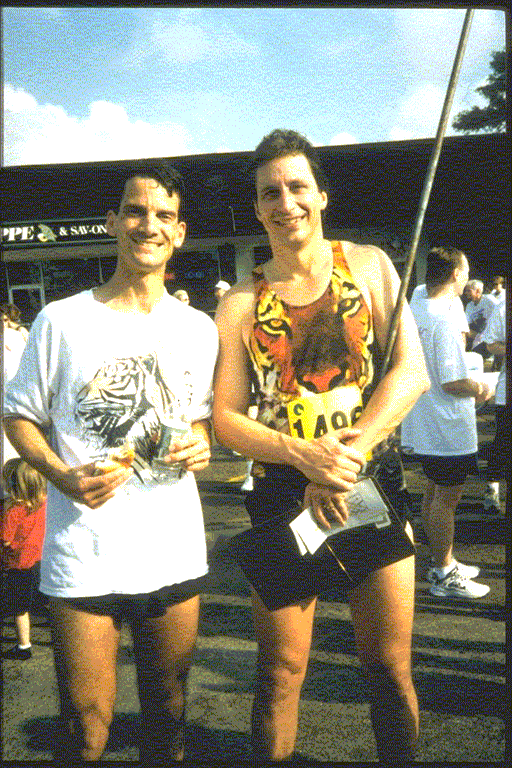 Tom Boone and Alan Mutt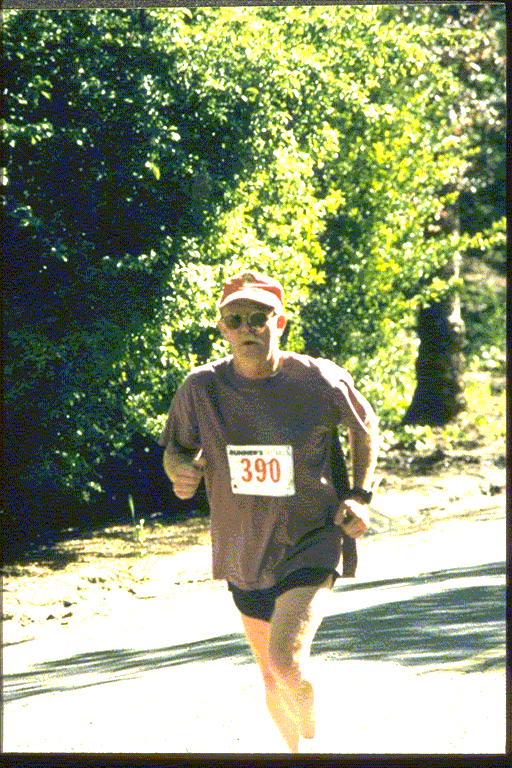 Jim Aton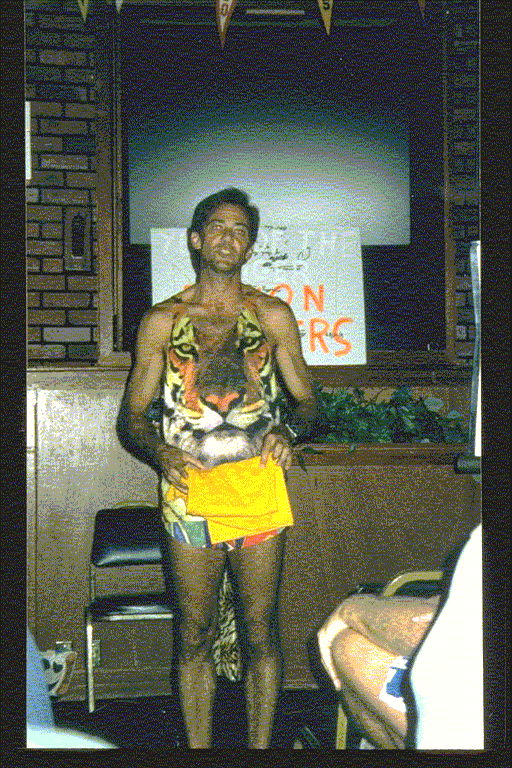 Robert Radnoti
About Us
ExxonMobil employees, contractor and annuitant athletes, from all over the world, train throughout the year for the opportunity to participate in a national competition. We compete before a stadium full of corporate representative and spectators one or two weekends each year. Our team now has about 100 athletes.
Address
Ken Thomas
Chemical Plant Laboratory Department
3600 Park Street
Baytown, Tx 77521
Company mail: CORP-PSL-lab
ken.w.thomas@exxonmobil.com
P:
281-834-5492
C:
713-269-7437